---
CGI were delighted to support Bailey of Bristol with the graphics for their recent eye-catching PR campaign in the City of London. As a celebration of Britain's booming staycation market, Bailey arranged for one of their new caravans to be positioned six storeys up in the middle of the city. 'See the world differently' was the message, and from this unusual vantage point, the caravan afforded breath-taking views of nearby St Paul's and several other iconic London landmarks.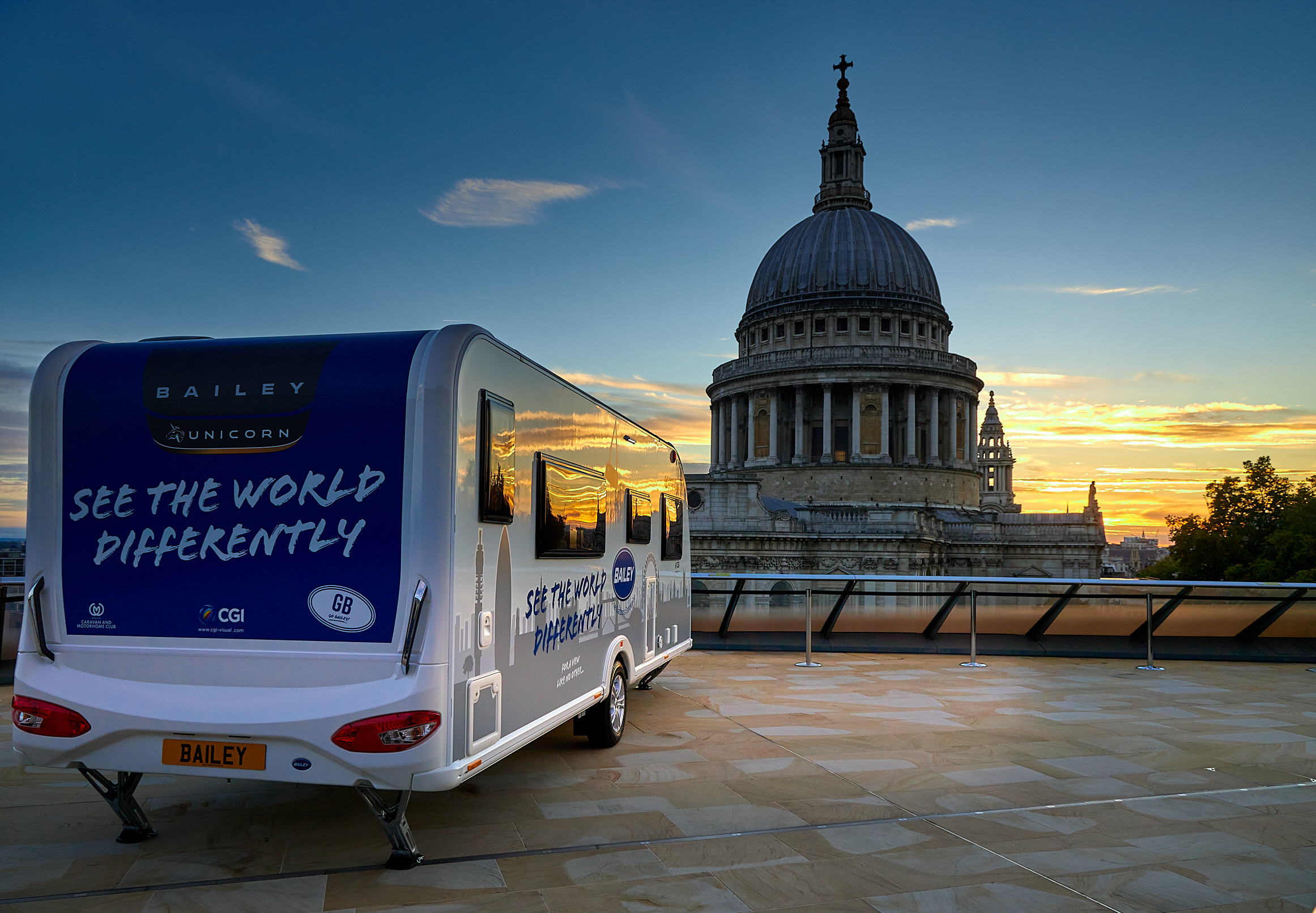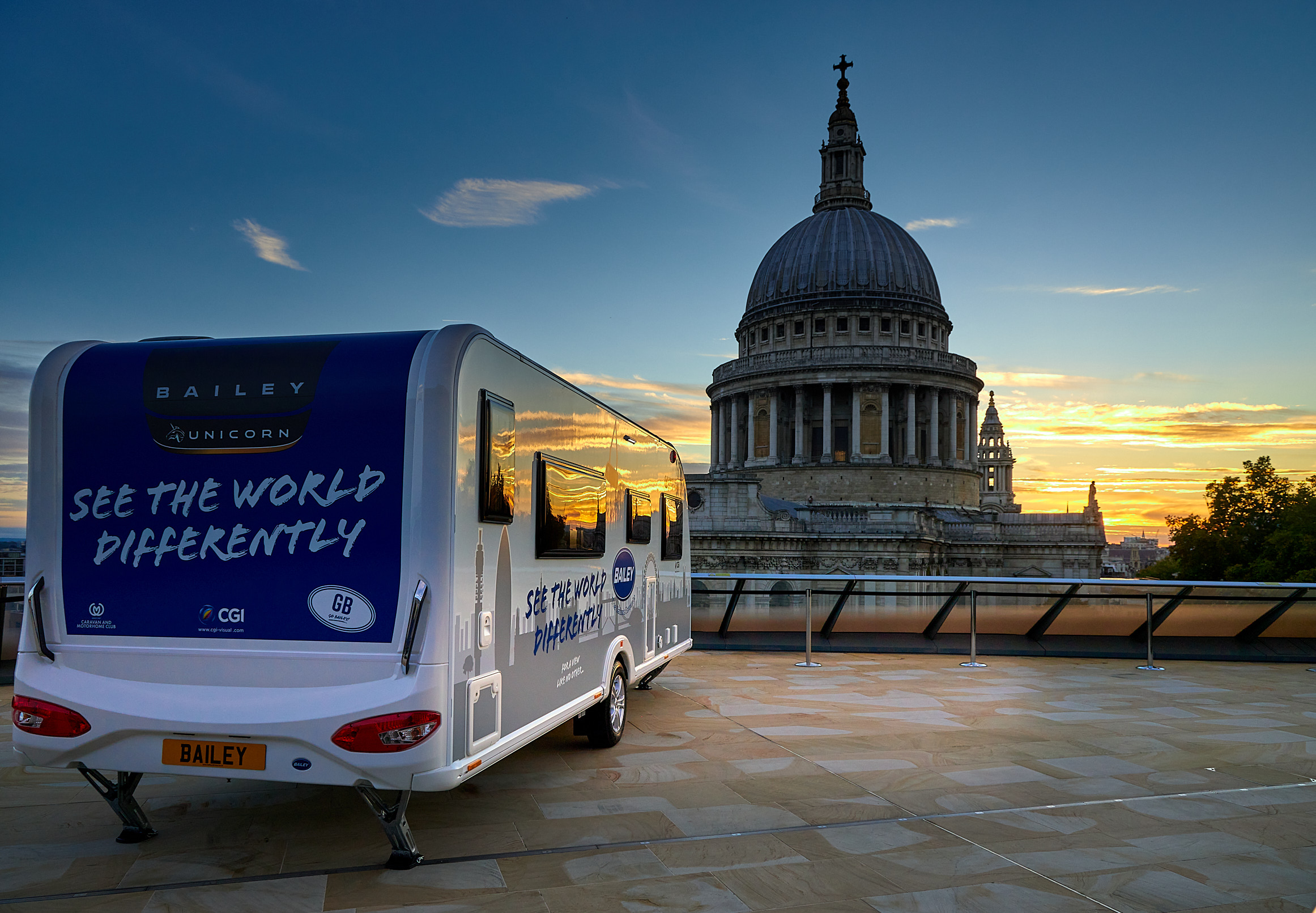 Bailey is one of the UK's leading caravan manufacturers and has been a loyal customer of CGI for many years. This long-standing relationship is testament to CGI's proven ability to offer high performing graphics and exceptional levels of customer service.
For this particular project, our experienced team worked with Bailey's in-house team and with their chosen marketing agency, Saintnicks. The success of every project hinges on attention to every detail, and this project was no exception. The design was created by Saintnicks, and our design and artwork teams ensured that the proposed design would work, that all the parts were engineered to fit perfectly, the colours were all precisely in line with Bailey's brand guidelines, and everything could be fitted within the short time window before the caravan left for London. The collaboration and excellent service provided by CGI's customer service, design, artwork, technical, production and installation teams was greatly appreciated by everyone at Bailey, and is recognised as having been instrumental in the project's huge success.
With the graphics in place, Bailey's new Unicorn Vigo caravan was transported to London and then carefully craned into place on the roof terrace of the One New Change shopping centre in the heart of the City of London. Lifting this 24ft long, four birth caravan, weighing 1430kg safely onto the terrace, required road closures and thorough planning… but the result was spectacular, with wonderful views of the nearby St Paul's cathedral and the city beyond. The event was well attended by some well-known celebrities including former England footballers Peter Shilton and Tony Cottee, and JB Gill who found fame with pop group JLS.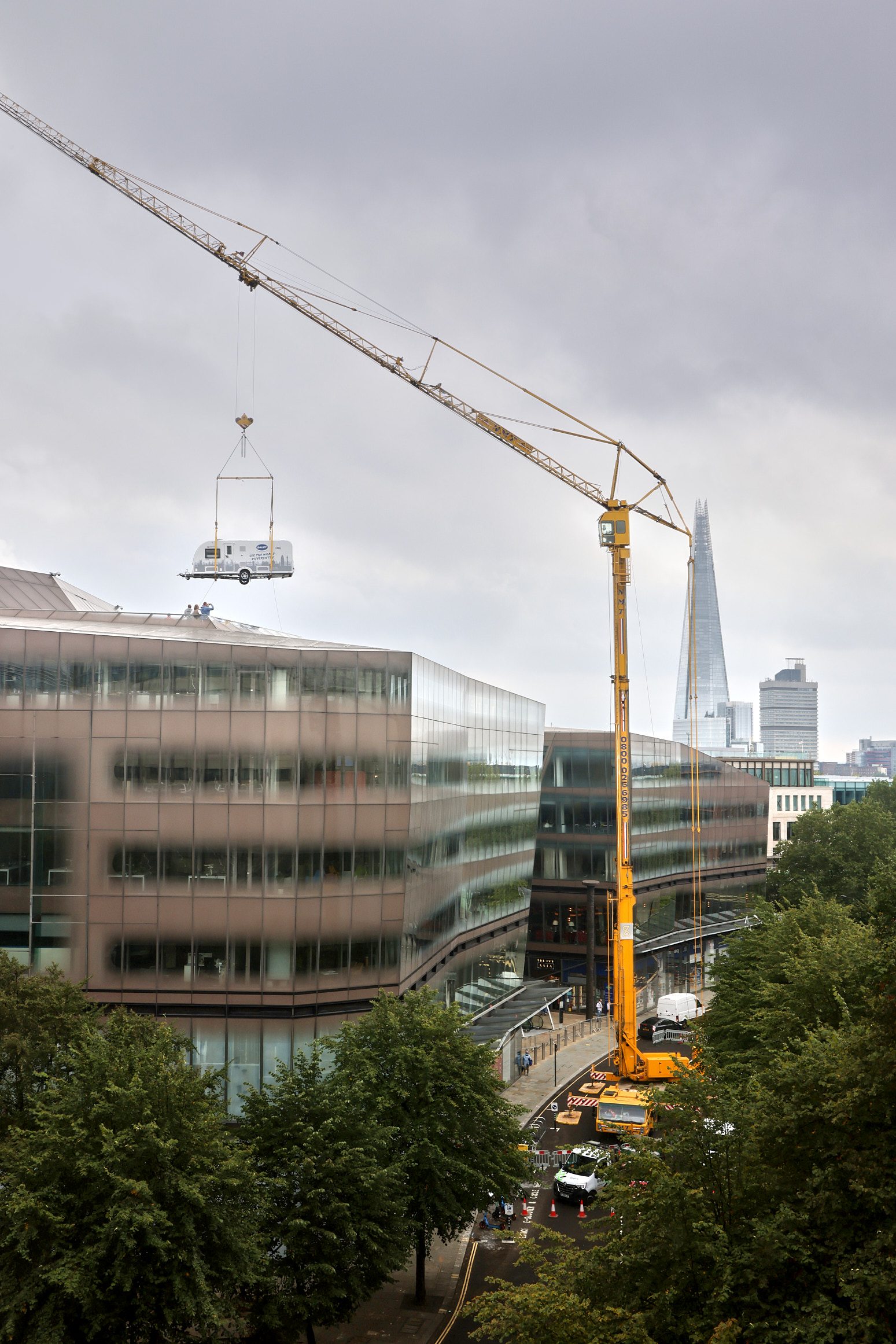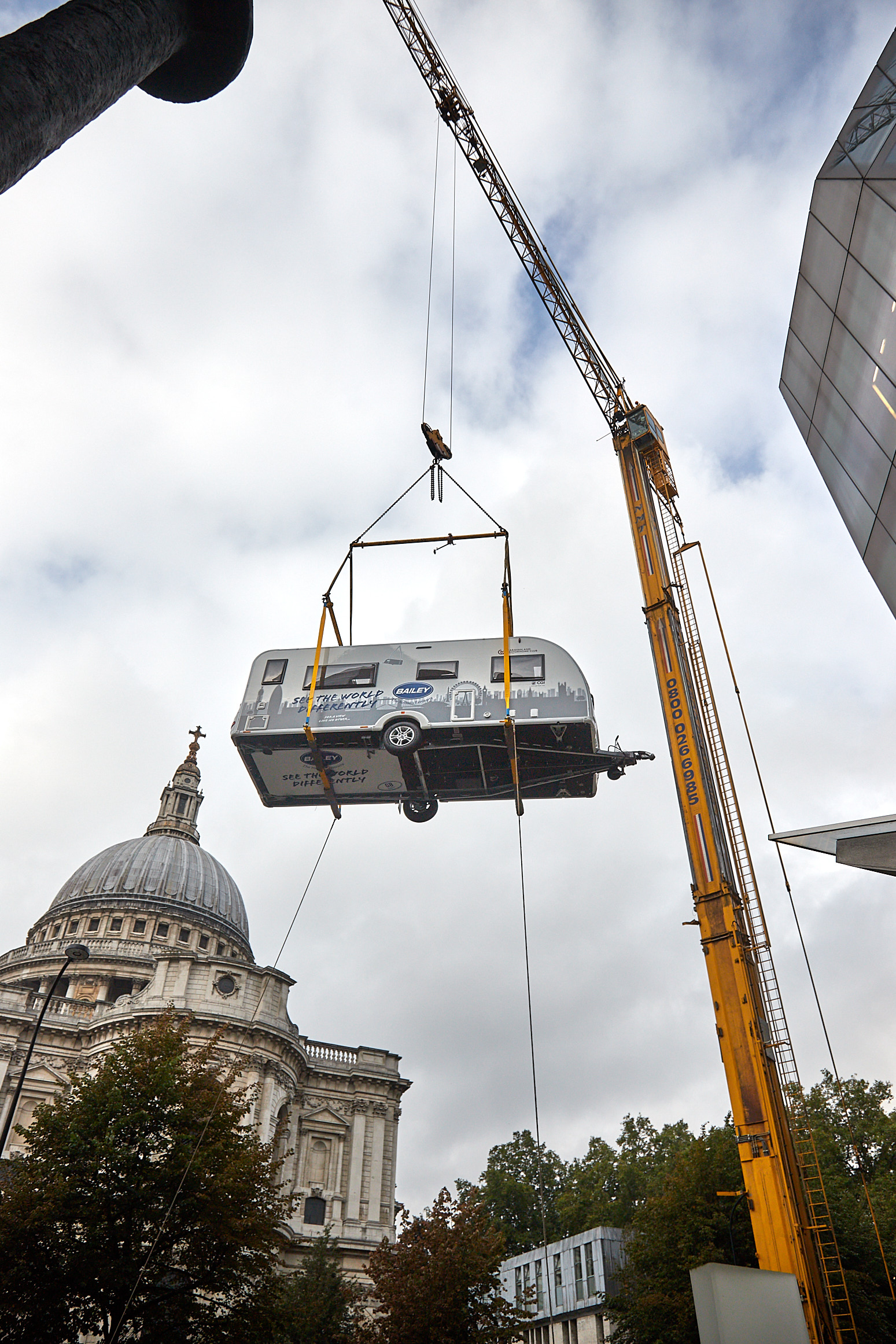 Whilst caravanning was once seen as the preserve of retirees, the recent pandemic has created a significant growth of interest from younger age groups. They have enjoyed the freedom that caravanning offers and have come to appreciate the benefits of holidaying closer to nature, with the opportunity to wake up to a different view every morning. As Bailey suggests, caravanning really does allow you to 'see the world differently'.
CGI are experts in the design, production and installation of graphics and emblems for almost any situation. Our technical expertise is second to none, and we can help with decals for any type of vehicle from a scooter to a jumbo jet, and graphics and signage for any type of building from a small office to a large international airport. Contact one of our experienced team today to discuss how we can help make your next graphics project a great success.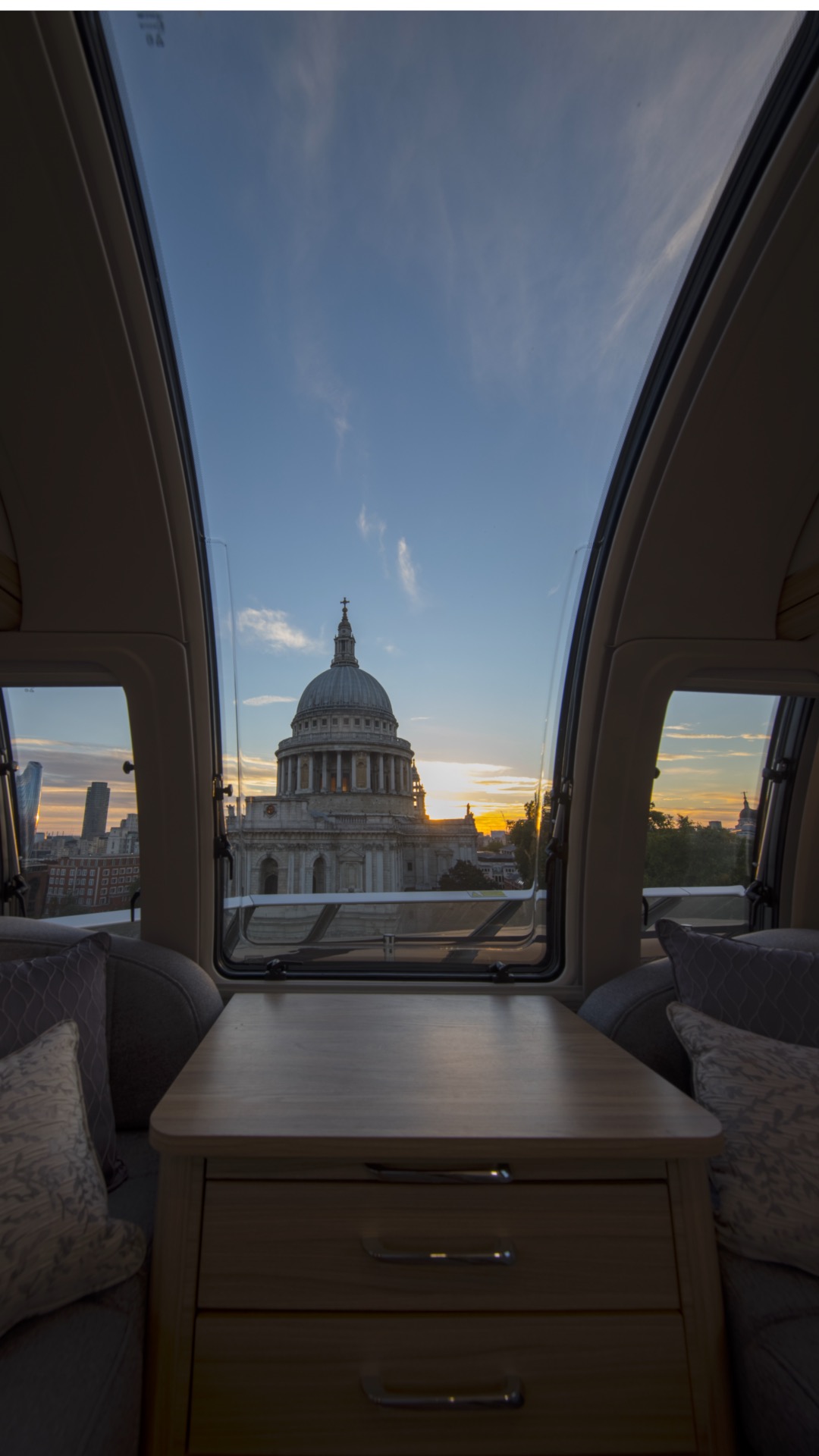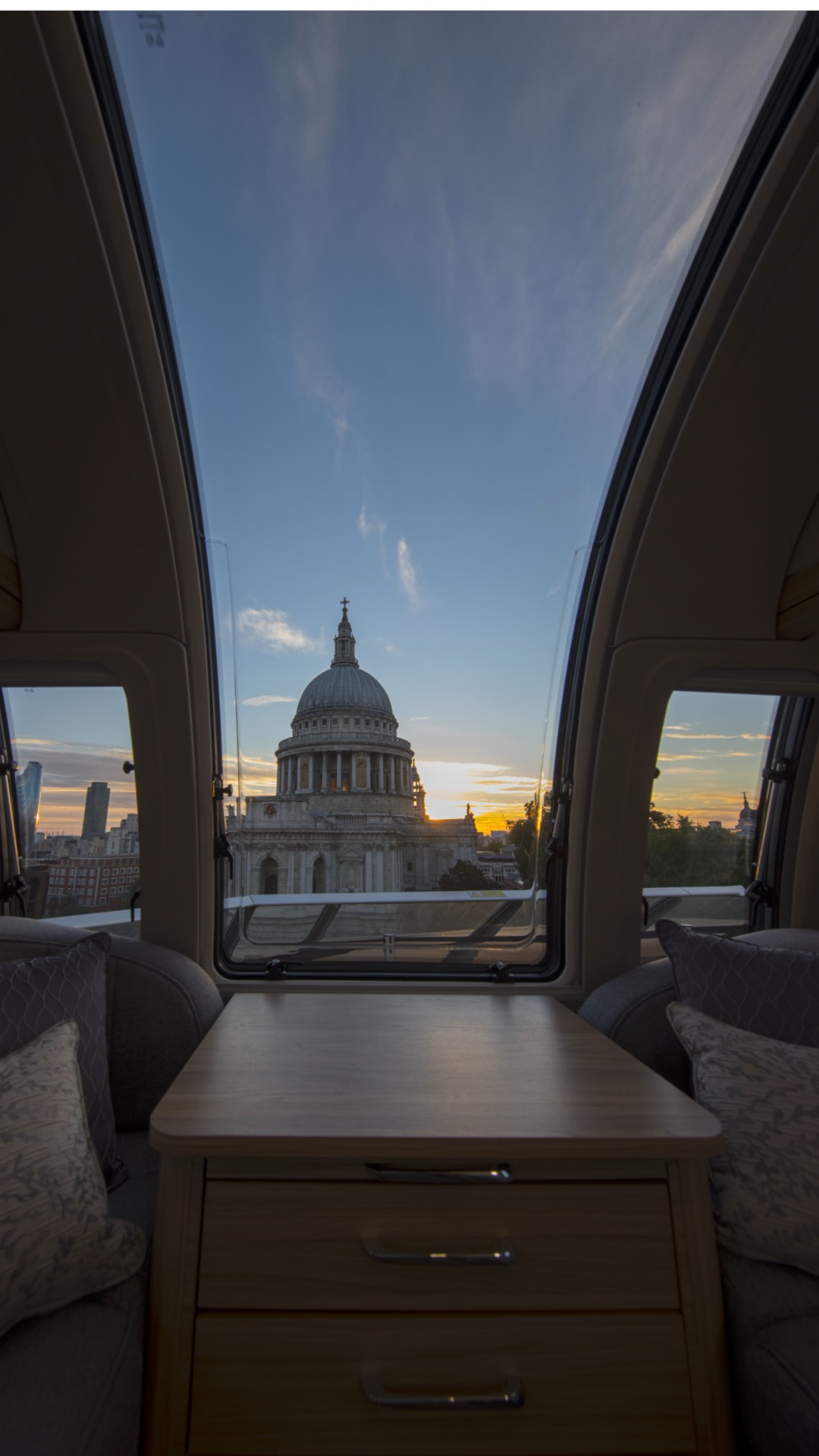 ---